For All Kids Program
This program teaches kids about hard work and togetherness in a fun,
Fitness-filled environment
​
For kids ages 3 -13 years old Boys & Girls , our program develops physical abilities, social skills and self-confidence. The program can prepare kids for sports, making them fitter and more coordinated, or provide an alternative for kids who are not interested in competitive sports or traditional team sports. It's also great for developing good motor patterns, balance, and a positive attitude toward challenges. At the very least, we keep things fun and the kids moving.
​
GAMES & SPORTS
​
Every class kids will play fun game or sports game that keeps kids wanting to come back for more. We use classic games, such as dodgeball and tag, also sports like soccer ,Basketball, volleyball and much more .
​
​
STRUCTURED WARMUP
​
Sometimes it's an obstacle course or station rotation. But the goal is always the same — to get kids moving and having fun.
​
​
TIME BREAKDOWNS
​
The training session is for one hour and get a time breakdown for each piece of a session plan so that you have a rough idea of how long everything should take. These STS programming is aligned with the developmental needs of this age group. Every workout is a 30-minute so that kids finish at the same time and the rest of the session are sports and fun games.
​
-Parks in Boca Raton
-JCC Boca Raton
- At your own Location
IMG_4754
IMG_9252_edited
IMG_4779
IMG_8249
IMG_4717 2
IMG_4743
IMG_9252
IMG_4753
IMG_4776
IMG_1947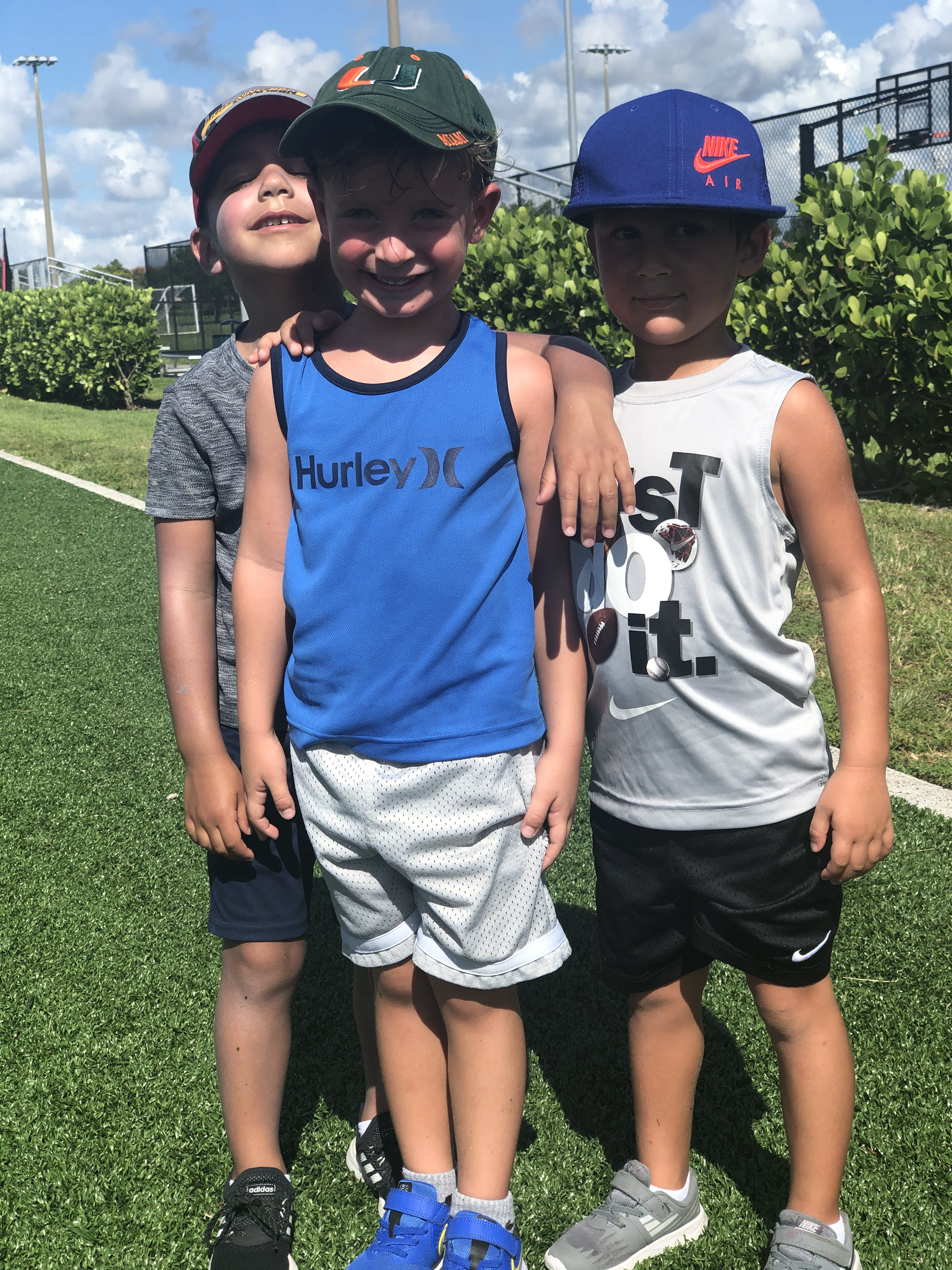 IMG_4473
IMG_4472
IMG_4900
IMG_5793
IMG_7595
IMG_9671
IMG_9253
IMG_4749
IMG_4739
IMG_4732
IMG_4730
IMG_4725
IMG_4726
IMG_4722
364EFA63-C5A5-41A4-85E4-F2ABDB48DE82
A) For kids, ages 3 - 6.
​
B) For kids, ages 7 - 13.
SMALL GROUP SESSION OPTIONS :
-One session a week (Group of 2 Players) Monthly per player $150
-One session a week (Group of 3 Players) Monthly per player $130
-One session a week (Group of 4 Players) Monthly per player $120
PERSONAL SESSION OPTIONS :
-One session a week (INDIVIDUAL) Monthly per player $300
-One session a week (Two players) Monthly pay for two kids $325
SPECIAL PACKAGE FOR TWO TRAINING A WEEK !!!
​
All payment will be an advance and you
can pay by credit-cards or cash
​
..As coaches, we want to show kids that fitness is fun — it doesn't have to be a chore.
As parents, we want our children to have a life-long love of fitness, and it is our mission to make this possible for everyone else.""
​
We'd love to hear from you